Mango Art Festival at Lhong 1919 April 2021 "" What to Expect
bryce watanasoponwong
Jan 11, 2021
Mango Art Festival
11-14 February 2021 3 - 6 April 2021

@ Lhong 1919 | 248 Chiang Mai Rd, Khlong San, Bangkok 10600, Thailand
Thailand is rich with beautiful artists and artistry, and we have been for centuries. From classic to contemporary art styles, Mango Art Festival is a new event that was created to bring them all together in one place. Mango Art Festival is designed to showcase work from Thailand's most talented artists and was carefully curated to bring the best of the best from around the globe to this one-of-a-kind festival, and it strives to showcase the multitude of creativity expressed through art in the heart of our beloved Big Mango.
This event was originally scheduled for mid-February, but due to the recent update regarding COVID-19, the Mango Art Festival team made the decision to push the festival back for the safety and well-being of festival attendees.
The festival's aim is to give opportunities for the public, whether they are lovers of art or not, to learn, inspire, or be inspired by the artists of Thailand. Diversity is an essential concept at this festival, and the festival curators have worked extremely hard to push this vision into the festival. From visual arts to product design, architecture design, performance art, music, and so much more, Mango Art Festival will be an event like no other.
Courtesy of Mango Art Festival

Courtesy of Mango Art Festival

The G

alleries


Mango Art Festival is set to host over 22 galleries, including contemporary art, urban art, street art, interactive art, and photography exhibits. In addition, there will be over 15 product design studios including furniture, jewellery, and decorative arts spaces. Six installation rooms will host work from well-known independent artists of Thailand, and the Thai Art Collector Association (TCA) is showcasing hard-to-find art pieces from its members, ranging from the works of Thai masters to contemporary work growing in popularity.

As part of their diversity initiatives, the Mango Art Festival has constructed an International Arena. This is a space granted to foreign artists to showcase their works and exchange ideas.
The E

vent

Courtesy of Mango Art Festival< /td>

For their staged performances, Mango Art Festival will hold nightly performances of combined art, music, and fashion over at the Riverside Stage
Additionally, they are also hosting their "Art x Heart" talk in which audiences will get to hear and learn from artists and other art industry leaders about art inspiration, art world trends, and art investment.
The L

ocation



Courtesy of Mango Art Festival

Lhong 1919

The festival is being held at Lhong 1919, which is split into various halls, venues, and outdoor areas so that each field of work can show off their art, their potential, and so that each curated section of the festival can have their unique artwork brought out to the fullest.

Nestled in the heart of Bangkok, Lhong 1919 was previously a 19th-century mansion that has been totally restored and reopened as an event venue and public attraction. There are plenty of places to shop, eat, and make art of your own. Below are some of the locations featured at Lhong 1919.
Bowen Hall

Converted from old rice storage warehouses, the 1st Warehouse is a space for art galleries and public forum to educate visitors about art and the festival.



Courtesy of Mango Art Festival

Courtesy of Mango Art Festival
Wharf Hall

This waterfront warehouse will also house exhibits, as well as crafts, jewellery, ornaments, and home decoration, as well as a selection of books on art and artists!



Courtesy of Mango Art Festival

Courtesy of Mango Art Festival

Courtesy of Mango Festival
Outdoor Area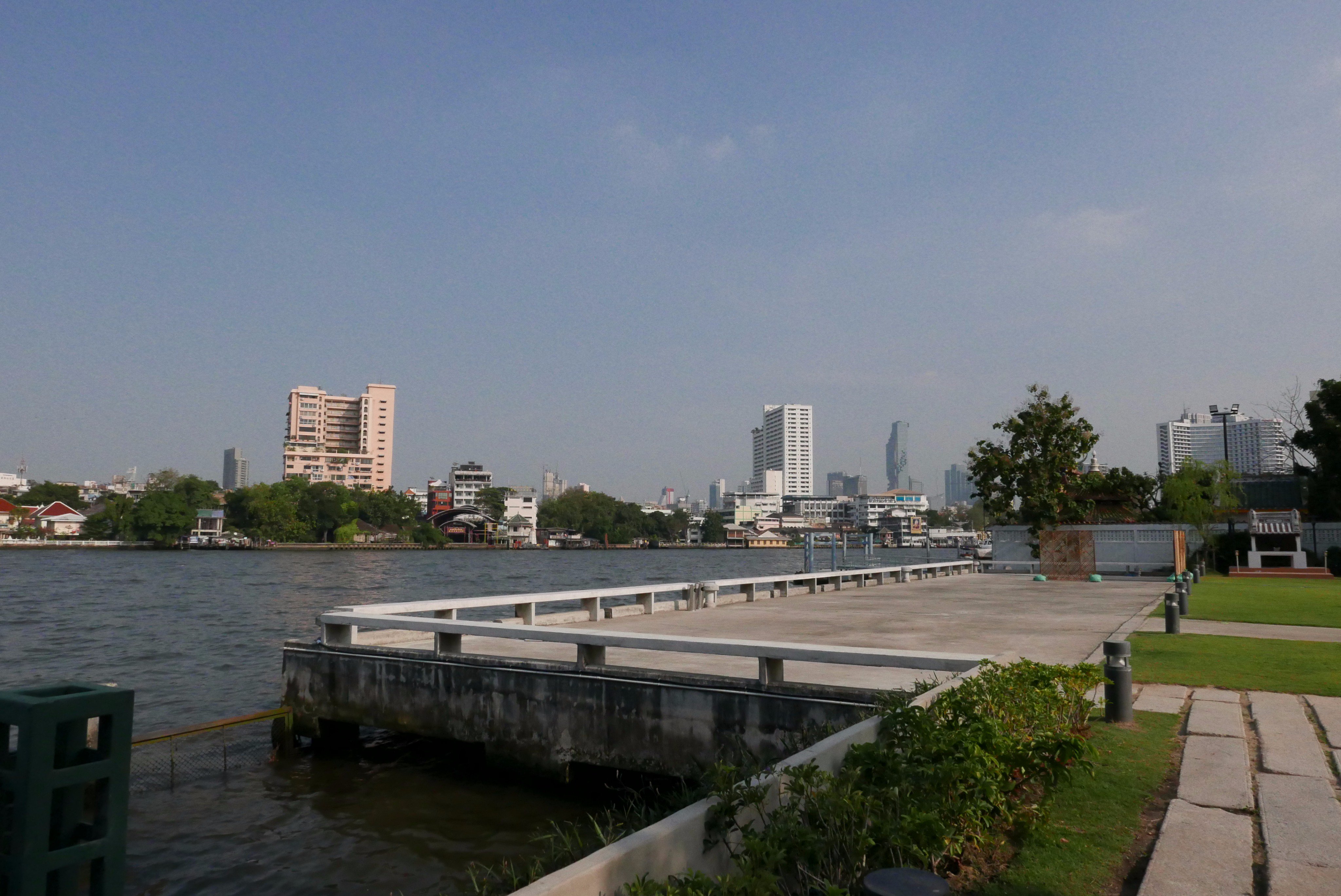 Image Credit by Naomi Crowther
Also on the waterfront, Lhong 1919 has several outdoor areas designed for festival performances, such as music, fashion shows, and much more.
Independent Artists Area


Image Credit by Jureeporn Pedking

The Independent Artists Area is a place to discover not only well-known independent artists but emerging ones as well. These emerging artists are charting new paths with their online presence and revitalizing the art scene with their own unique styles.


Image Credit by Jureeporn Pedking

Image Credit by Jureeporn Pedking
How t

o Get to Lhong 1919


There are plenty of ways to get to Lhong 1919, but they aren't all fast or efficient. Here's my best suggestion:

Take the BTS sky train on the Dark Green Line to the Krung Thonburi (S7) station, then change to the New Gold Line and get off at Khlong San (G3) station. From there, you can either walk or take a taxi to reach Lhong 1919. The walk is only about 10 minutes, or the taxi will cost you about 50 THB.

Here's some additional information on the BTS Sky Train:

Final W

ords




Mango Art Festival is going to feature art from all over Thailand and the world, and I am absolutely beyond honoured to be a part of it, and I would love for you to join me in attending this unbelievable festival.


For more info on the Mango Art Festival and how you can attend, be sure to check out the links below:




Courtesy of Mango Festival
About Me

Photographer and visual storyteller based in Bangkok

BRYCE Watanasoponwong is a Thai-Australian photographer and visual storyteller. He is interested in producing a narrative series that evoke emotion and make a personal impact. Becoming more involved in how is photography is...

read on